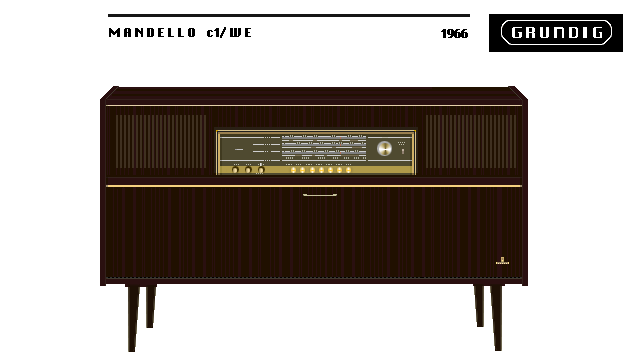 Mandello c1/WE
This set belongs to Fred Eddie Quartey (USA). It has been purchased in 1965 by his father ; at this time, it was his first stereo set.
---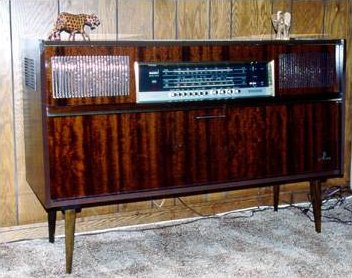 Originally built as Grundig Mandello c1/WE, has been "rebuilt" in 1997.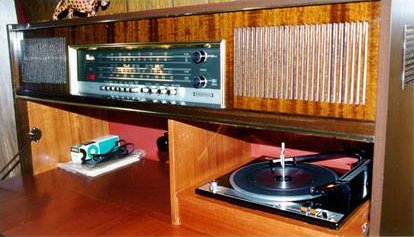 Fred added a 1967-68 RTV-320U receiver and a Philips AG-1035 turntable changer.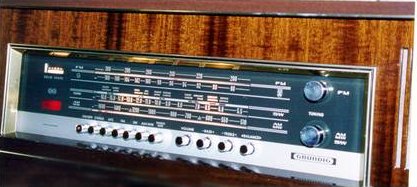 Technical features

Stereophonic Tuner part

FM 87 to 108 MHz

SW 5.5 to 16 MHz

MO 510 to 1600 kHz

Ferrite antenna in MW

Semi-conductors

Output

Surround

Mono-Stereo switch
Stereo balance adjustment

Tone adjustments

a Low tone knob

a High tone knob

6 Superphon loudspeakers

2 Woofers

2 Mid-tone tweeters

2 High-tone tweeters

AG 1035 turntable


Automatic record changer 16 2/3, 33 1/3, 45 and 78 RPM

Removable piezo-electric stereo head

Automatic disk size detection

Inputs

Miscellaneous
Photos: thanks to Fred Eddie-Quartey